Events & volunteering
In the newsView all
Latest videosView all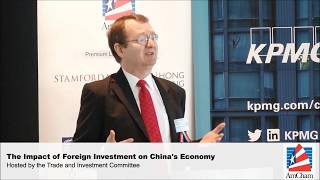 Michael Enright presents new US FDI in China report
Hinrich Foundation presents video on Philippines Sourcing: Furniture 2017
Michael Enright presents new US FDI in China report

On July 13, 2017, author Michael J. Enright presented findings from a ground-breaking new white paper report on the impact of U.S. foreign direct investment (FDI) and U.S. companies on China's economy. The event was held by the American Chamber of Commerce in Hong Kong and attended by members across the government, business and academic sectors.

Hinrich Foundation presents video on Philippines Sourcing: Furniture 2017

The Hinrich Foundation has released its first video on a Developing Country Sourcing report - Philippines Sourcing: Furniture 2017.

The video highlights the industry's major production hubs, raw materials and manufacturing processes such as weaving, carving, painting and inlaying. It also gives a glimpse of factories in Cebu.

To download the full report and find products and suppliers, visit

Developing Country Sourcing

.